Single origin chocolate with salt from the Mexican Pacific. 60 grams.
This bar is made using the Nacional variety of cocoa, as well as local varieties that are cultivated by Kichwa families around the Sumaco Biosphere Reserve. Choosing this bar helps preserve the delicate balance of nature and agriculture in the region.
Ingredients: Cocoa* (71%), Panela*, cardamom*, sea salt. (*) Organic origin. EC-BIO-141.
Made bean-to-bar in Ecuador.
Every bar comes with information about its production. This way, you'll know who made your chocolate.
The packaging is made from sugar cane waste products.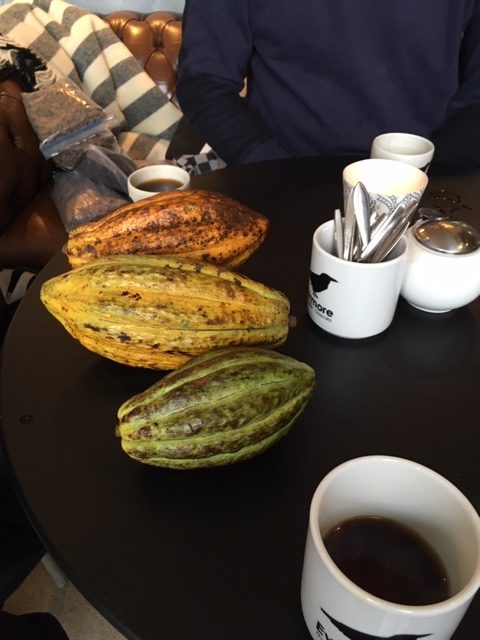 About Kuná
As if out of nowhere, Kuná won the grand prize at the 2012 El Salon del Cacao y Chocolate Ecuatoriano in Guayaquil (Ecuador). The company was awarded the predicate 'best chocolate in Ecuador'. It's not just the unique taste, but also the production process that foregrounds social involvement and organic standards, that make this chocolate a winner.
Founder Luis Manuel Leon visited Evermore in 2020 to present a variety of chocolate from his country. He also brought cocoa beans and introduced us to the differences in origin and production within Ecuador, a country with a variety of climates. This variety is apparent in the chocolate's flavor.
The beans we were introduced to (see image) were (1) an unripe bean (the green bean) that within 6 months would grow into (2) an orange 'pod'. Such a pod is made into about 2,5 chocolate bars, dependant on the percentage of cocoa. That means these beans are highly valued and often even stolen!