Darjeeling 'Makaibari' BIO-DYNA is a fresh biodynamic black tea from northern India
Darjeeling Makaibari ('Cornfield') is the oldest biodynamic tea estate in the world. Back in 1991, Rajah Banerjee's tea fields became fully bio-dynamic. In this garden, the fourth generation of tea pickers not only works to produce the best quality tea, but is also committed to helping local people. Makaibari contributes to training, computers and provides microcredit. Makaibari had the first tea factory started by an Indian in 1859.
Certification: demeter (biodynamic)
Altitude: 1500 m above sea level
Origin: Makaibari Tea Estate, Kurseong, Darjeeling, India
Harvest: 'second flush', May-July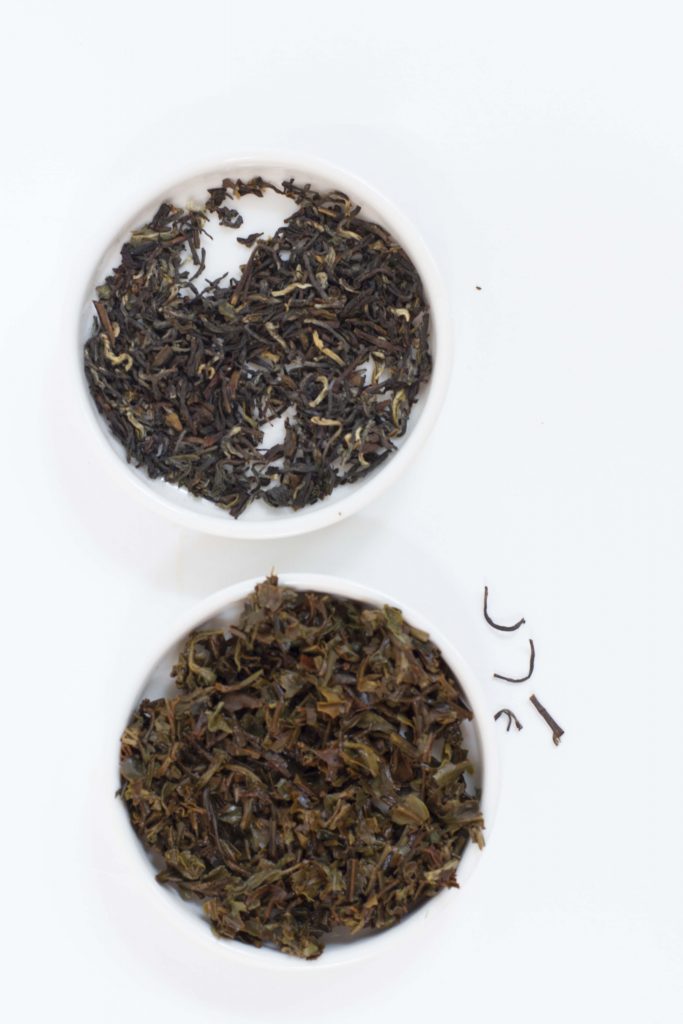 Flavour description
Darjeeling Makaibari tastes sweet and fresh, typical of black teas from Darjeeling, and has a slight astringent aftertaste. The tea turns golden in the cup tastes floral when it cools. Incidentally, this tea is also excellent cold brewed in a Hario Filter In Bottle. In that case, use the ratio: 1 tablespoon per bottle and serve chilled in a wine glass.
Packed per 100 grams as loose tea. The tea is Demeter certified and carries the quality label SFTGFOP1 (Special Finest Tippy Golden Flowery Orange Pekoe, 1st grade).
steep time: 3-5 min. – water temperature: 95ºC – 1 teaspoon per cup