In 2008, Eline Sandberg and her son Lowik Pieters started selling loose leaf teas under the brand name 'Evermore', using a self-designed logo with a black raven. The name was no coincidence: tea reminded the pair of England and Eline was particularly reminded of her English teacher. He would often recite from The Raven (1845) by Edgar Allan Poe. The raven in the poem quoth 'Nevermore'. This soon changed to 'Evermore' as in drinking and enjoying tea evermore! They registered at the chamber of commerce when Lowik was thirteen, which led to some surprise at the counter.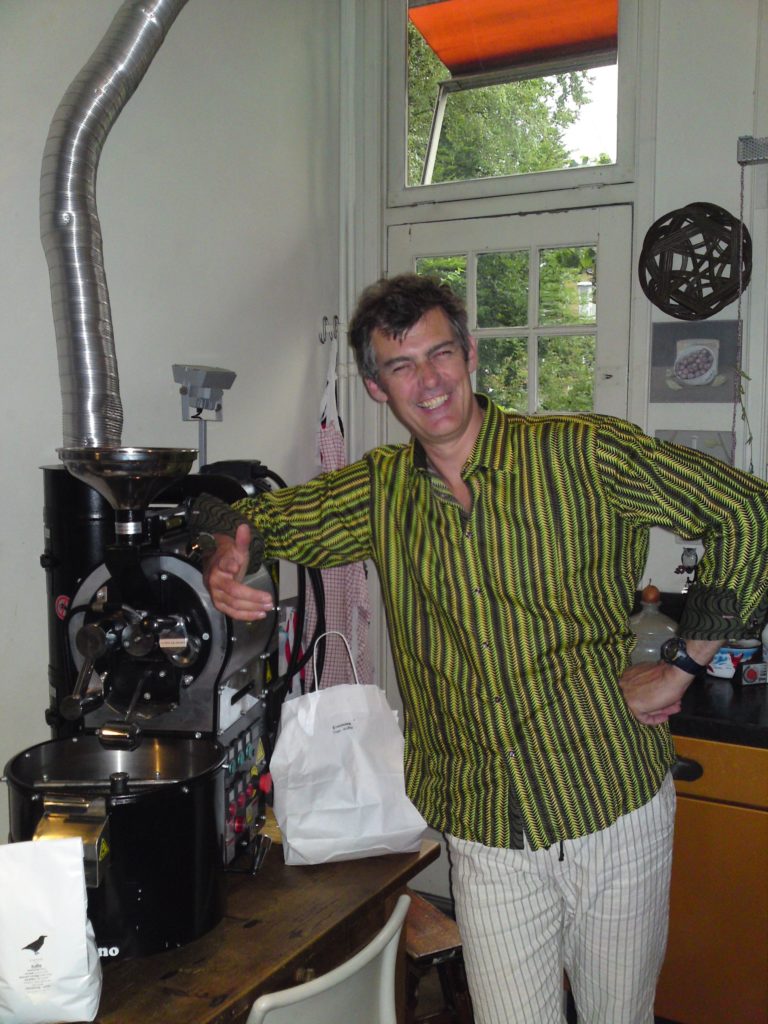 Father Ian Pieters wished to do his part for the company and, with son Aito, started roasting coffee beans in the garden, at fairs or in the kitchen (see image).
The house was soon bulging with coffee and tea, so they moved their roastery to STROOP on the Mathenesserweg in Delfshaven. When, in turn, this spot became too small, they established their roastery in a new location on Coolhaven. Together with KookstudioMix, they converted two old garages into a coffee roastery, cooking studio, tea shop, coffee bar and tearoom.
Our tea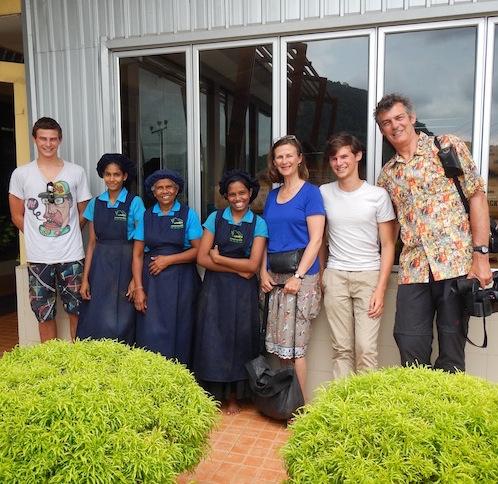 All Evermore's tea varieties are carefully selected, packaged, and shipped by our family. Evermore chooses only loose leaf teas. We believe tea bags are wasteful. Tea should be seen for one to be able to gauge its quality.
Tea should swim! We choose quality with honest pricing. Almost all tea varieties are certified organic or produced according to organic standards.
Evermore is always looking to contact local producers. They are the foundation for our products and an endless source of inspiration. Tea master Eline visited Japan in April 2014 to see the Otsuka family at work.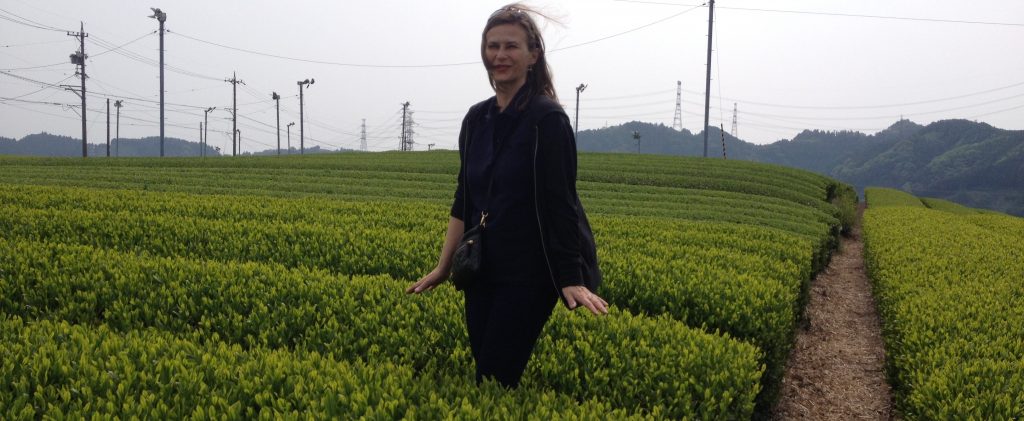 Our coffee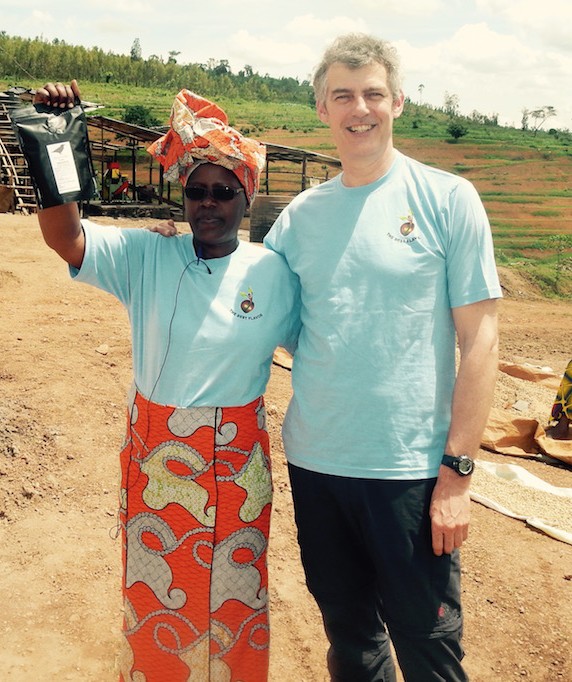 All our coffee varieties are roasted, packaged, and shipped every week. Evermore chooses single origin coffee beans from one cooperation or even one coffee garden. We do not create blends, because we believe that the unique flavor profile of every variety should be savored. Just like wines from one château. We choose quality with honest pricing. Nearly every coffee is certified: organic and/or fair trade or Rainforest Alliance. Evermore seeks to contact the coffee farmers whenever possible. In 2015, coffee roaster Ian visited Joy Tushabe of the Ishema Women's Wetmill in Rwanda. He interviewed her too! Have a look.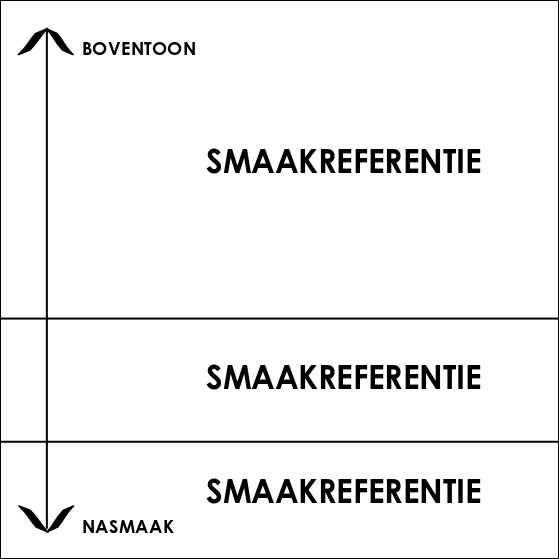 Would you like to order coffee beans online? Every Wednesday, Ian roasts fresh coffee beans. The coffee is bike delivered by the weekend! We can also send it by PostNL, ensuring a delivery nearly as rapid. To make your choice a little easier, we have outfitted the website with colorful images explaining the flavor profile of each coffee and tea. The tasting notes provide an easy way to access a cornucopia of flavors (from chocolate and caramel to grass and hazelnuts). The upper color is the main tone, the lower color represents the undertone or finish. Have a look at the accompanying illustration on this page to visualize our system.
Our chocolate
Evermore sells only single origin chocolate. No blended chocolates, but just a single bean variety, allowing you to savor the refined taste of the specific harvest. The complete chocolate bar has often been produced in its country of origin. We also sell chocolates produced by small Dutch (Mesjokke) and Belgian (Coup de Chocolat) manufacturers. All bars are of premium quality and artisanally made. This means that each chocolate bar has been conched (mixed with a special apparatus) and has a rich taste. Nearly all our brands are certified organic.
Transport by bike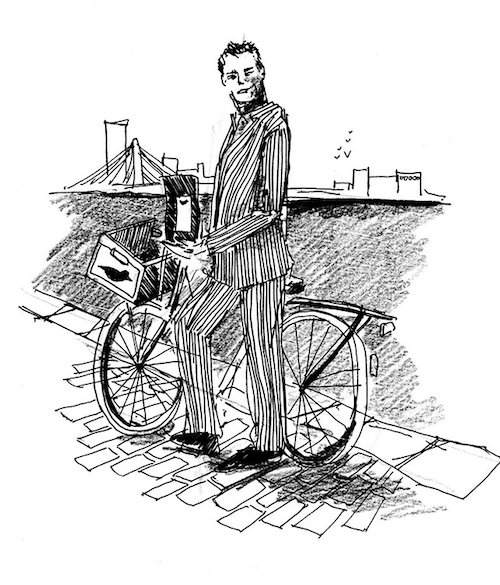 We deliver weekly in Rotterdam Centrum-West. What a service! We believe this is a step in the right direction of sustainable logistics. Do you live outside of Rotterdam? Your package will be shipped by PostNL.