Superior sweet smoky black tea with 'golden tips'
This Golden Yunnan is a black tea (1芽1叶红茶) from the Yunkang #10 varietal. The leaves grow at an altitude 1300 meters above sea level on the southern slopes of Ma Wei Mountain (just west of Pu'Er City). The processing is typical of black tea with sun withering, rolling, oxidization (about 3 hours) and finally drying.
The leaves are from the Yunkang # cultivar. Tea plants of this variety are known to contain a lot less caffeine in the bud and top leaves compared to the Camellia sinensis var. sinensis 'Shuchazao', another common variety.
Flavor: cacao nibs, caramel, malty. Brings a golden color in the cup.
Direct trade from China!
Flush: 'spring flush'
Cultivar: Yunkang #10
Origin: Zuxiang Organic Tea, Zhengwan Village, Simao, Puer, Yunnan, China
Certification: organic
Weight: 50 grams
brewing time: 2-4 mins. - water temperature: 95ºC - 1 teaspoon per cup
Can be infused multiple times. Gong-fu style allows 6 to 8 brews.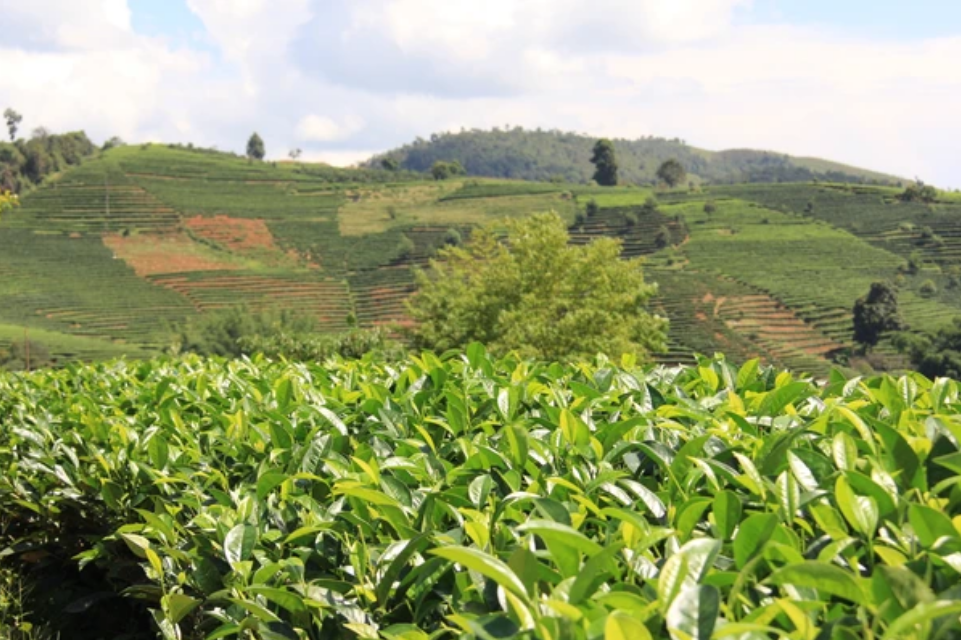 Tea from Yunnan
Yunnan has been an area of tea production for over 1700 years. The tea plant might even originate from this province. Yunnan's tea shrubs produce full buds and shoots and thick, soft leaves.
This tea variety is also known in Chinese as 'hongcha' (literally: 'red tea'). Its brew has a golden colour.